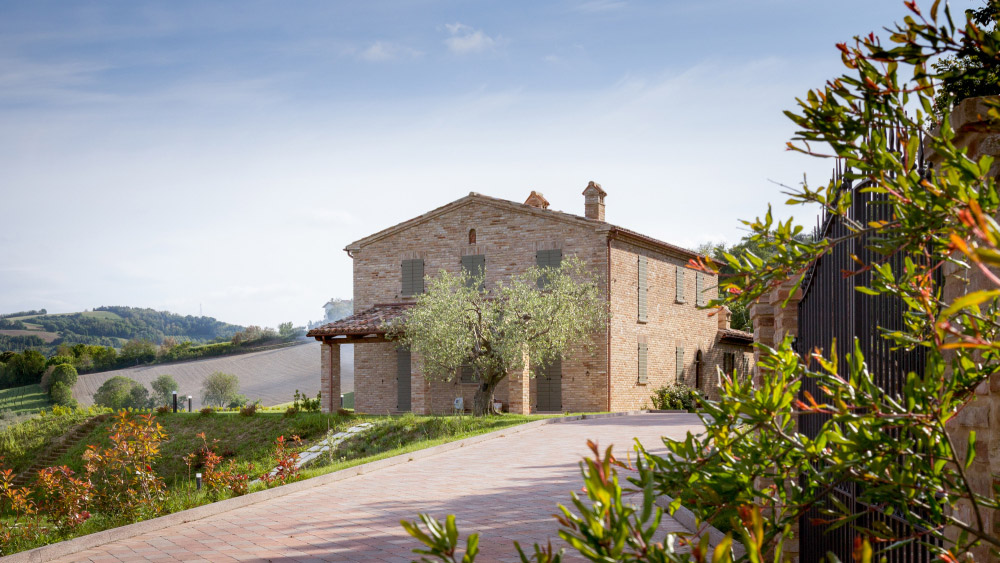 STONE FARMHOUSE IN THE HILLS – PESARO
Stone farmhouse immersed among the hills of Pesaro, renovation works lasted for 16 months.
The overview from the porch is breathless: the sea in the distance and the green hills lend a peaceful and quiet feeling. Indoors the house is minimal and modern, including design features. Outdoors there is a wood oven and a large swimming pool with a free though pleasant shape.