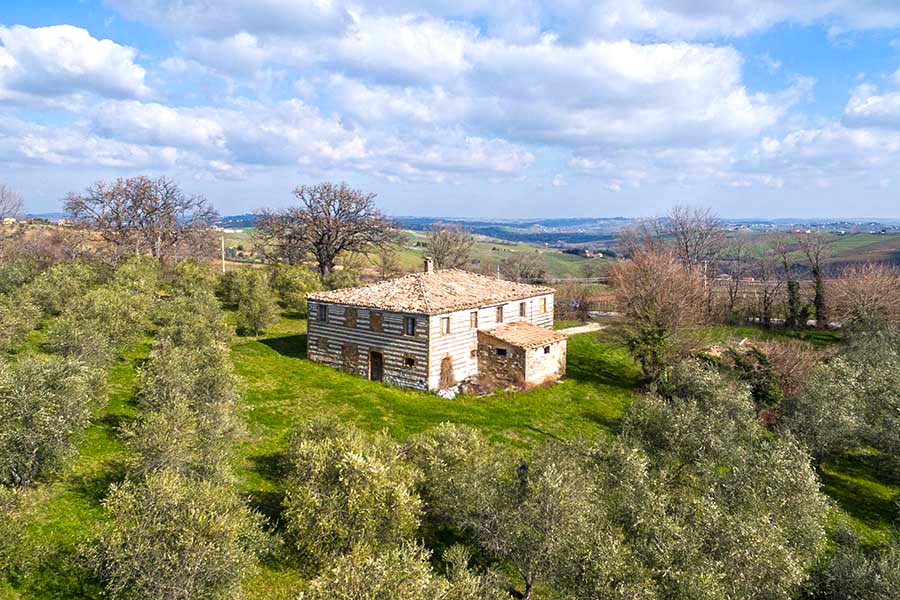 Houses to restore: find out more
Are you thinking about buying a house to restore? Or did you see houses to restore in the region Marche on our website and you are worried about wasting money and time?

Do not worry, restoring a house is a unique pleasure to enjoy, that allow you to express yourself into a project that combines past and tradition. If you have no idea about the phases of a restoration project, here it is for you a short guide.
Firstly, to understand what a building refurbishment project is we need to analyze the word "refurbishment": complete intervention of building reworking, with possibility of modifications of structure and usage. Our catalogue of houses to restore in the region Marche is composed of peculiar buildings that preserve their typical and indissoluble features of tradition. For this reason those buildings need to be reworked with much care, by expert and aware professionals. We at Marche Country Homes confide in architect Sergio Marinelli for professional advice, so that we are sure that those houses will keep their historical features, but also the new owners can enjoy the pleasure of customizing their new home.
Necessary phases of the restoration project of a building are: a detailed analysis of the structure and its covering, project development and programming of work flow, and finally the possible demolition of some sections and their disposal, so that you can schedule the intervention on the original structure to build the new sections.
It might be a demanding, though fulfilling, experience. When you see an old and almost abandoned farmhouse shine again to be a "home", is a privilege that you can enjoy only in few areas such as our region Marche.
We at Marche Country homes offer a large catalogue of houses to restore for sale, they are suitable for those who love to arrange the most important moments of their lives, such as the purchase of a house: we are available to meet you a tour office and schedule a free site survey of the most suitable house for you.