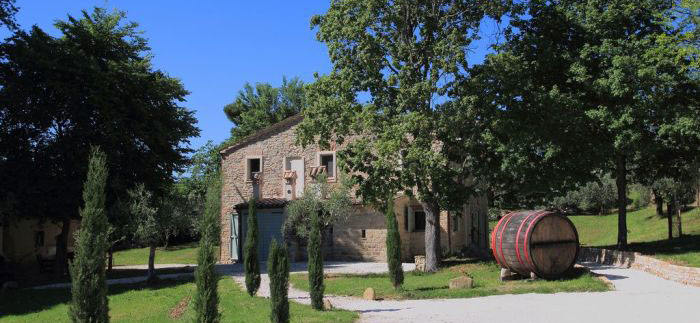 Fonte of Castelplanio
Built at the end of the Nineteenth century nearby the town, this farmhouse Fonte of Castelplanio upon the so-called Castles of Jesi is completely erected using sandstones.
The main building was renovated and brought back to its original shape and now its surface is averagely 300 square meters. On the ground floor there are the sitting room and kitchen, on the two large rooms that once were barns. On the first floor there are now four bedrooms, three bathrooms and a small storage room. The plot of surrounding land on more levels is used as entrance road with a carpark and also a swimming pool.