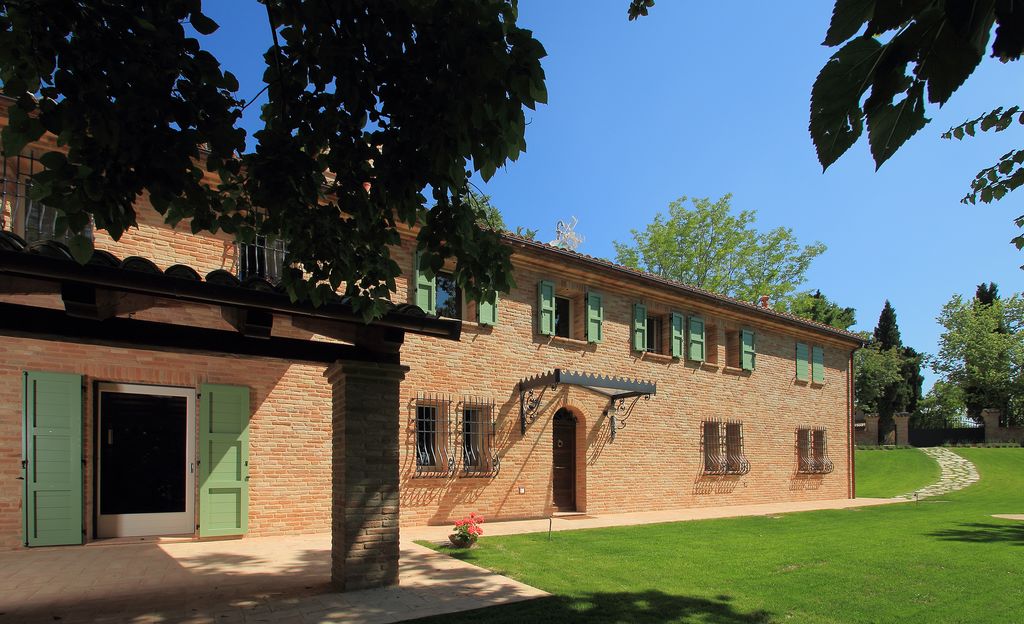 FARMHOUSE SPADA IN FILOTTRANO
The building was in very bad conditions because for over thirty years it was abandoned.
It was rebuilt using original materials in its old shape and position, just like the adjacent outbuilding that is now used as garage. The facade is completed by a large porch leading to the dining room featuring a fireplace with natural ventilation. Farmhouse Spada in Filottrano is equipped with an underfloor heating system and solar thermal system.