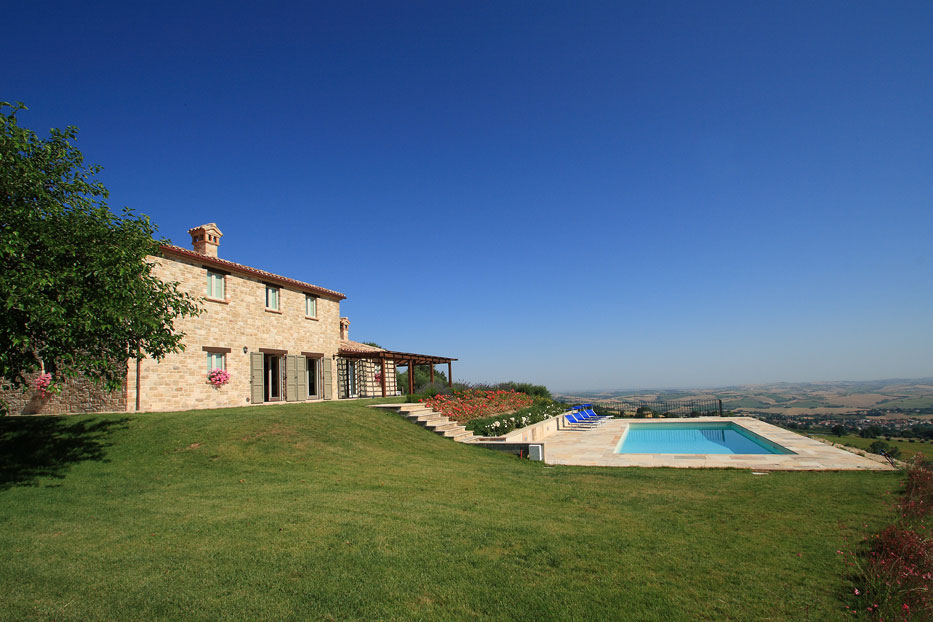 FARMHOUSE AVENALE IN CINGOLI
The original house was demolished, then re-built a bit more distant from the road. Its structure is earthquake proof in blocks and covered in stone recovered from the old demolished house.
The farmhouse Avenale in Cingoli, including a solar photovoltaic system, has three bedrooms, a study room and four bathrooms. The main feature is an outbuilding for guests, a swimming pool with overview and a tank for rainwaters to be used for irrigation of the surrounding garden. The house is projected and classified as Energy Class "A", no-gas class.